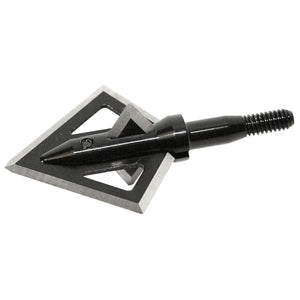 Magnus Black Hornet Broadheads
4 Blade 100 gr. 3 pk.
Four blade, fixed blade cut on contact broadhead that features a 1 ¼" cutting diameter on the main blade and a 7/8" cutting diameter on the bleeder blade. Main blade features a thickness of .059 thousands of an inch and the bleeder blade features a .040 thousands of an inch thickness. Made of knife grade stainless steel with a patented diamond tip.
Four blade;Fixed blade;Cut on contact